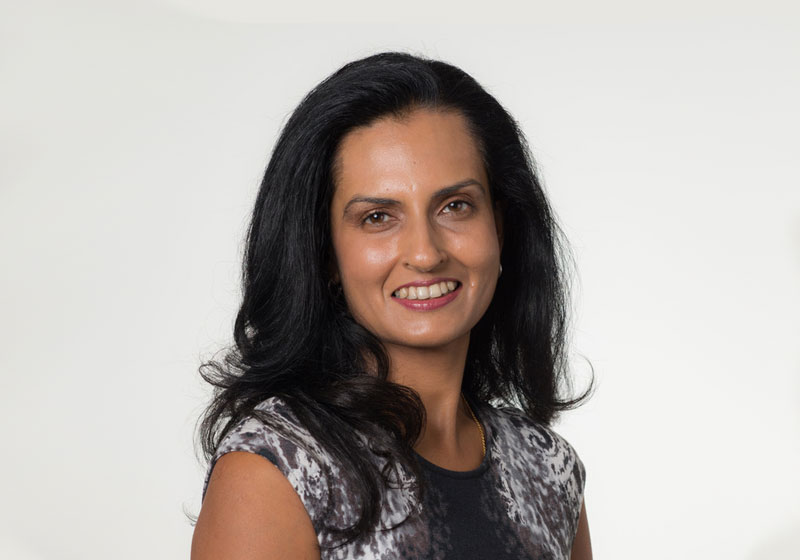 Website:
https://dramygajjar.com/
Book an appointment
Book Dr Amy Gajjar on her doctor page.
Meet Dr Amy Gajjar 
Dr Amy is an Integrative Physician (GP) combining functional medicine, coaching, yoga and Ayurvedic lifestyle. She trained at the Imperial College School of Medicine in London and worked as a GP in a busy inner city London clinic for several years.
Dr Amy moved to Sydney in 2010. In her spare time, Dr Amy teaches Kundalini Yoga, enjoys writing and spends time with Grace, her beautiful labrador. Dr Amy is also a Lecturer and Examiner for ACNEM and enjoys presenting for the public at community workshops, seminars and retreats. Currently she's writing her first book on Hashimoto's Thyroiditis.
A change in approach
Dr Amy started out working as a GP in a busy inner city London clinic for several years. This was challenging and rewarding. But, she also found this extremely frustrating because she was not always able to take a holistic approach to address underlying patient issues due to time constraints.
An encounter with functional medicine marked a turning point in Dr Amy's approach to medicine. Dr Amy has undergone extensive training and is a Fellow of the Australasian College of Nutritional and Environmental Medicine (ACNEM) , Australasian Society of Lifestyle Medicine (ASLM) and a Board-certified Lifestyle Medicine Physician.
Introducing cannabis to her practice
Dr Amy started to appreciate the benefits of medical cannabis from patients who were self-managing their symptoms for various conditions. She started to do her own research and education and added cannabis into her medical regime to help treat her patients.
Since learning about cannabis, Dr Amy has attended numerous medical cannabis trainings in both Australia and Canada. Over the years she has seen the benefits first hand. Her patients' use of medical cannabis has improved their condition, quality of life and in many cases reduced or stopped some of their other medications.
What to expect from Dr Amy
Dr Amy believes in pursuing an integrative approach when seeing patients. She incorporates knowledge and skills from a wide variety of areas including Functional Medicine, Life Coaching, NLP, Fitness Training, Yoga, Meditation, Ayurvedic Lifestyle and Energetic Healing.
While medical cannabis isn't for everyone she is also comfortable and highly capable of adding medical cannabis into a patient's health regime.
Dr Amy's breadth of knowledge in health and wellness and depth of experience in medical practice is only further enhanced by the wisdom she's accumulated over the course of our life and through her own personal experiences – priceless!

Dr Amy's affiliations
RACGP (Royal Australian College of General Practitioners)
ACNEM (Australasian College of Nutritional and Environmental Medicine)
IFM (Institute for Functional Medicine)
ASLM (Australasian Society of Lifestyle Medicine)
Physician's Committee for Responsible Medicine (PCRM)
Yoga Australia
Connect with Dr Amy:
To connect with Dr Amy directly you can contact her on LinkedIn. To learn more from Dr Amy you can follow her on social media:
To book an appointment with please visit Dr Amy's website.