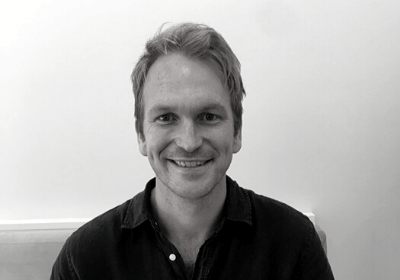 Meet Dr James Connell (aka Dr Jim)
Dr James Connell (MBBS, FRACGP) aka Dr Jim is an Australian RACGP accredited General Practitioner. He is passionate about people and individualised medical care. He is sociable and enjoys getting to know his patients; taking the time to hear their stories. 
While growing up on a farm on the Murray River in NSW, he discovered a love of being outdoors and playing sport. Dr Jim is married and has a happy and energetic two-year-old daughter.
When he is not with his patients or working on his latest 'big idea' he will be foraging in nature with his family. Dr Jim and his wife named their medical practice Forage Medicine & Lifestyleafter after watching their daughter collect items while exploring nature to make 'medicines' for her teddies.
Dr Connell is committed to finding the most suited treatments to provide relief for his patients so they can live the life they most enjoy. His patients often comment on his exceptional bedside manner, his kindness, and the way he always greets you with a smile.
Holistic Medicine
During Dr Jim's medical training and experience, he has developed special interests in chronic pain, palliative care, musculoskeletal medicine, chronic disease management and mental health. These areas of interest have led Dr Connell to investigate and utilise cannabis medicines to help his patients optimise their quality of life.
He has found the cannabis plant to be a versatile and rewarding therapy option for his patients with many beneficial side effects. He aims to make this medicine more accessible to patients across Australia.
Dr Jim is a caring and compassionate doctor who believes in holistic health care and a team-based approach to treatment. He is open to communicating with other healthcare providers and doctors, sharing his specialised knowledge on cannabis medicines to ensure clear patient goals and outcomes.
Dr Jim closely follows the evolving cannabis research space; He regularly reads journal articles, attends educational sessions and webinars to make sure he is up to date with evidence-based cannabis medicine.
Forage Medicine & Lifestyle Clinic
Dr Jim has developed a telehealth-based (online) clinic, Forage Medicine & Lifestyle, to provide patients with specialised GP care in the area of cannabis medicine. His process starts with learning about your lifestyle, habits, belief systems and medical conditions.
Throughout your time together, Dr Jim will not only treat your ailments but will also spend the time to educate and empower you to take control of your medical regime and address your health issues intentionally and mindfully.
Dr Jim plans to open physical clinics specifically designed to upregulate and maintain a healthy endocannabinoid system, thus treating an array of chronic health conditions. Dr Jim's goal is to work with other allied and complementary healthcare providers to pair cannabis medicines with physical therapies, lifestyle guidance, dietary interventions, herbal medicine, and psychological strategies to find relief from symptoms and bring balance to body and mind.

Qualifications
MBBS (UNSW)
FRACGP
Healer Certification (Cannabis training through Dr Dustin Sulak, experienced North American cannabis clinician who is on the Board of the Society of Cannabis Clinicians)
Memberships:
RACGP
Australasian Society of Lifestyle Medicine