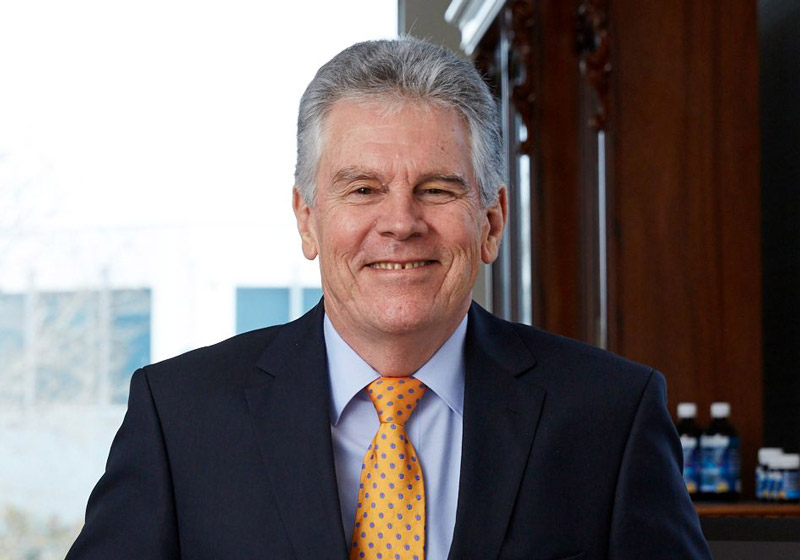 Website:
https://www.entoura.com.au/
Meet Professor Ian Brighthope
Professor Ian Brighthope is a retired medical practitioner with over 40 years of experience. He's a genuine and caring individual who puts the needs of his family and colleagues first. Ian can often be found spending his time conducting research and educating medical professionals around the globe.
He's the founder of Entoura, an Australian  medical cannabis manufacturer and educational company. In his spare time, Ian enjoys spending time with his family and going on outings to the Melbourne Opera.
A history of life changing medical practice
Professor Ian Brighthope graduated in Agricultural Science in 1965. For the next three years he was involved in teaching and research. In 1969 he entered medical school at the University of New South Wales and following three pre- clinical years, completed his clinical studies at Monash University in Victoria, graduating with a Bachelor of Medicine and Bachelor of Surgery in 1974. 
Ian set up The Brighthope Clinic and Biocentre in the 1970's. The centre specialised in Nutritional and Environmental Medicine with particular interests in
psychiatric diseases
learning and behaviour disorders
cancer patient care
heart disease
psychological disorders related to foods and chemicals
chronic fatigue syndrome
Arthritis
Asthma
food and chemical sensitivities
auto-immune diseases
diabetes
and the treatment of acute viral illnesses and other conditions
The focus was treating these illnesses with megadoses of intravenous Vitamin C and other nutrients.
The antioxidant and intravenous Vitamin C clinics under his management were the first of their kind in Australia. 
Professor Brighthope, in association with Professor Avni Sali, formed the Graduate School of Integrative Medicine at Swinburne University in 1996, at which he was honoured with a Full Professorship. This school has subsequently been succeeded by other programs.
He has published extensively and has appeared regularly in the media as an advocate of nutritional and environmental health. He is the author of 5 books and many scientific articles and reviews. His books have been endorsed by many luminaries, most notably the late Linus Pauling, the only person to have ever been awarded two unshared Nobel Prizes. 
Medicinal cannabis
Ian's interest in cannabis dates back to the early 1980's when he observed his hospital patients detoxing from alcohol, benzos, heroin and other hard drugs improving when they remained on cannabis to relieve anxiety and pain.
In 1999 and 2000 he witnessed his dear friend and patient, the Late Sir William Keys, derive great relief from unrelenting and excruciating pain caused by extensive mesothelioma by using cannabis cookies.
In late 2017, Ian initiated the establishment and content of Australia's first RACGP Category 1 CPD points course in medicinal cannabis. This course was a joint effort of ACNEM, NIIM and NICM. Concurrently professor Brighthope was instrumental in the reconfiguration of a Human Research Ethics Committee to nominate general practitioners for authorised prescriber status of medicinal cannabis as required by Australian federal legislation. 
In 2018 he founded the medicinal cannabis company Entoura Pty. Ltd. Entoura is now providing high quality medicinal cannabis on prescription to Australian patients.
To date, Entoura's products are the only cannabis medicines in Australia that have the complete spectrum of cannabinoids and terpenes analysed and listed on the label.
Battling COVID-19
In late February 2020, the COVID-19 pandemic had been affecting countries around the globe. Professor Brighthope realised that there would be a need for people to improve their state of health and increase their resistance to this new and novel coronavirus. From previous experience and based on the scientific literature, he initiated a prophylactic and treatment protocol titled "The CD Zinc Campaign". 
It consisted of the use of vitamin C, vitamin D and Zinc as oral supplements and the use of high dose vitamin D for deficiency states and high dose intravenous vitamin C for acutely and severely ill patients either as outpatients or inpatients.The campaign was taken to the federal government, unions, public, media and business. 
For the next 6 months, the recommendations were publicised in social media and at various webinars. While there was no recognition given to the protocols by the government or mainstream medical profession, practitioners of nutritional and integrative medicine became supportive in the early days of the campaign.
Connect with Ian
If you'd like to connect with Professor Ian Brighthope you can find him on LinkedIn.