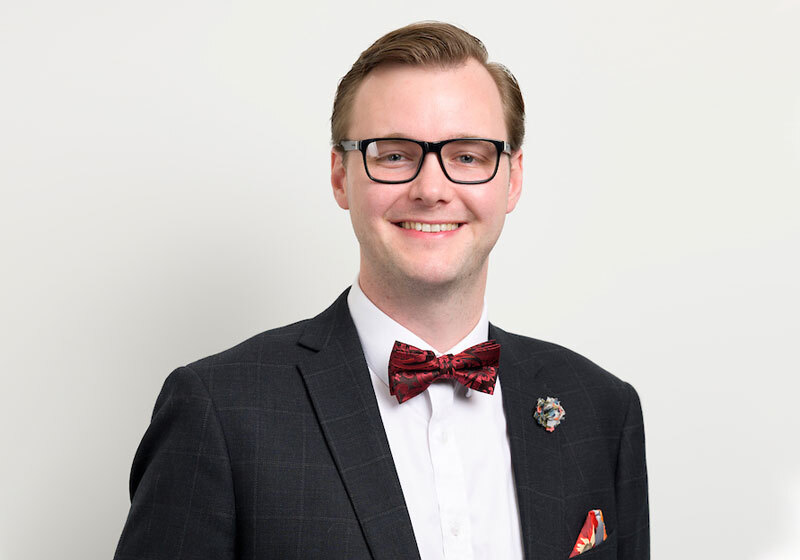 Website:
https://chamberlains.com.au
Meet Stipe
Stipe is the Managing Director of Chamberlains Law Firm in Canberra. He's one of the youngest directors in the business but is admired by all. Stipe is known for his quick wit and style, specifically his amazing collection of bow ties.
A leader in his field
When with his legal peer group, Stipe is almost always the youngest person in the room. But, when Stipe speaks, even the oldest hands listen. Stipe has earned the gratitude and respect of many established company directors and individuals who he has helped through financial hardship, insolvency and business reconstruction.
He speaks fluent accountancy and insolvency. Practitioners enjoy his repartee on topics ranging from extending convening periods or remuneration approval to recovering voidable transactions and public examinations.
With a pedigree that boasts large British and Australian multinationals across the consumer goods, manufacturing and retail space, Stipe has worked on complex and high-profile cases that most lawyers will only ever read about. His professional mantra is that being a lawyer is easy, but being a good lawyer is hard.
We know Stipe is better than good. He's won many awards and accolades for being both young and quick-witted, so if you need the best and brightest to rescue your distressed assets, Stipe's your man (unless someone whisks him away for a coffee, then you may find he's distracted for a minute or two).
Connect with Stipe
You can connect with Stipe on LinkedIn or watch him host Beans, Beats and Bankruptcy on the Chamberlains YouTube.