Welcome to our first This Month In Cannabis (TMIC) article. TMIC is a monthly series released on the third week of each month where Tom Brown, co-founder of honahlee, and Rhys Cohen, Principal Consultant at FreshLeaf Analytics discuss important cannabis topics relevant to the Australian market and cannabis community.
This month, we're presenting an overview of the Australian cannabis landscape.
We'll cover:
Cannabis Update July-Aug 2020

General cannabis facts and stats
Cannabis consumption, whether it be medicinal or adult use, is on the rise. An increasing number of Australians are accessing cannabis from both legal and illegal sources.
A recent paper in the Harm Reduction Journal showed (from a population sample) that one in 30 cannabis patients are actually using cannabis illegally. And, the most recent National Drug & Household (NDH) survey of 2019 shows that 36% of Australians have used cannabis in their lifetime. We also now have more information about what the population of Australian cannabis consumers looks like:
People aged 60+ most likely to use cannabis only for medicinal purposes
People in 20s least likely to use it for medical purposes.
Of people who used cannabis medically only, 43% were aged 50 and over (Figure 6.2). Among those who did not use cannabis for medical purposes (non-medically or illicitly), only 16% were aged 50 and over and 49% were aged 14–29.
The NDH survey also showed that people who consume cannabis as a medicine are more likely to have health conditions than those consuming cannabis for other purposes. Medical conditions include:
Chronic pain (7.7 times as likely)
A mental illness (2.4 times as likely)
very high levels of psychological distress (2.8 times as likely)
Hypertension (3.2 times as likely)
It's also important to note that a survey from 2019 showed that 41% of Australians now support the legalisation of cannabis. With all of this information in mind, let's look at patient access information.
Patient access and approvals
To learn about how to access cannabis, please view our medical cannabis access article.
In June, 2020, there were over 4,600 new Special Access Scheme category B (SAS B) approvals. SAS B is the way that the majority of patients get access. FreshLeaf Analytics estimates that there are now over 15,000 active medical cannabis patients. That number is expected to increase to 25,000 by the end of 2020.
At the moment there are only about 85 doctors in Australia who are registered Authorised Prescribers (APs) and these doctors are only prescribing to a couple hundred patients a year
Who can prescribe medical cannabis in Australia?
In Australia, in almost every state or territory a GP can prescribe medical cannabis.
The main exception is Tasmania, where you must have specialist approval to be prescribed medical cannabis. Many states also have special approvals for children under the age of 16 and individuals with a history of substance abuse.
What if my doctor can't or doesn't want to prescribe medical cannabis?
There are a few ways to solve this problem. Firstly, if your doctor isn't knowledgeable but wants to learn more about medical cannabis, many of the cannabis product manufacturers have free services to help educate doctors. Some of these companies include:
If your doctor wants to take a more formal, RACGP certified course then they can go to Medihuanna who provides both digital and in person courses. A new course created in partnership with United in Compassion and run by Dr David Caldicott is now available also. If your doctor isn't interested in learning more about cannabis then you can always find another GP or find a cannabis clinic that might work best for you.
Medical conditions and approvals
If you'd like to see a list of conditions that medical cannabis has been approved to treat, please view our medical conditions treated by cannabis article.
Medical cannabis is prescribed for a very wide range of conditions in Australia. There isn't a list provided by the government on which conditions cannabis is approved for. Doctors may apply to the TGA to prescribe for any medical condition. So if you meet the requirements and the doctor can make a strong enough case to prescribe you cannabis then the TGA may accept the application.
The most common condition medical cannabis is prescribed for is chronic non-cancer pain. Chronic non-cancer pain makes up about 70% of all approvals. The second largest category of approvals is mental health (psychiatric) conditions. The main medical conditions within that category are:
PTSD
Depression
It's also important to note that medical cannabis has only been clinically proven to treat a few conditions. Medical cannabis doesn't work for everyone, but if you think it might be right for you, please contact your GP or another healthcare professional.
Cannabis Product Breakdown
Not all cannabis products are equal, in the sense that not all of them have the same medical qualities and not all of them will get you 'high'. Australia has a very broad range of medical cannabis products. A broad range is important because it allows for knowledgable doctors to choose the product that will be best for you.
It's important to know that unlike other countries, you cannot go to your doctor and tell them what you want. Your doctor will always choose the product they feel is best for you.
Cannabinoid & Legality Overview
There are two main cannabinoids in medical cannabis. CBD and THC. While both cannabinoids have medical qualities and, quite often they overlap, THC is the main chemical in cannabis that may get you 'high'. Small doses of THC may still have medicinal value and not impair you.
Cannabis products containing any CBD or THC are only legal in Australia with a prescription. And, driving with any THC in your system is illegal in Australia, even if you're not impaired. While there is a possibility that CBD will be available through a pharmacist by 2021, that has not been confirmed yet.
Product Delivery Methods
There are a pretty wide variety of medical cannabis products available in Australia. Most of the time, if you didn't know it was a cannabis product, you wouldn't know that it's cannabis.
There are about 130 different products available in Australia which come in the following delivery formats:
Capsules
Cream
Crystals
Flower (including granulated flower)
Lozenges
Oil
Spray
Product Formulations
People often think of cannabis as 'getting high' but this is just not the case. In Australia, you can be prescribed medical cannabis that comes in multiple formulations.
You can have a CBD (non-intoxicating) only formulation a THC (intoxicating when you take enough) only formulation or a combination of the two. There are products with a high ratio of CBD to THC, equal ratios and vice versa. Some of these products are strong and some are weak.
You can also get most of these formulations in a range of the delivery methods listed above.
What's the most common product prescribed in Australia?
The most common product to be prescribed in Australia is an oil that contains no THC. So, a pure CBD oil.
The second most prescribed product is an oil that contains mostly CBD and some THC. Currently, in Australia it's not as common to have prescriptions that contain THC, particularly at the beginning of your treatment.
Is a CBD only flower available in Australia?
Yes, there is a CBD only flower that's available in Australia. As of July 2020, the CBD flower available is the Aurora Tower Cannatonic product which contains less than .5% THC and 12.2% CBD.
While this product does exist, smoking (vaping) is one of the lower prescribed delivery formats.
Cannabis Pricing
For a more in depth discussion on product pricing and patient spend, please refer to our cannabis pricing article.
Product Pricing
About 95% of cannabis products available in Australia are either imported or their ingredients are imported and then manufactured locally. One of the reasons why we have such a limited range of Australian cultivated products is that we have a rigorous and time consuming regulatory framework around medical cannabis cultivation. Due to the regulations and the fact that it's creating barriers to entry, product prices are still quite high.
"Imported products and ingredients are not held to the same standards as Australian products."
On average, product prices are decreasing month on month. From March to September last year there was about a 20% reduction in product pricing.
The companies that are currently manufacturing and have products in the market from Australian grown cannabis are:
Patient Spend
There are a number of factors that go into patient spend including:
Medication prescribed
Product cost
Daily dosage
Dosage is different for everyone. But, the one guarantee is that your doctor will start low and increase dosages slowly. The titrating up allows you and your doctor to find the dosage that helps with your symptoms and has limited or no side effects.
We recommend that you cost your product at price per mg of cannabinoid in the product.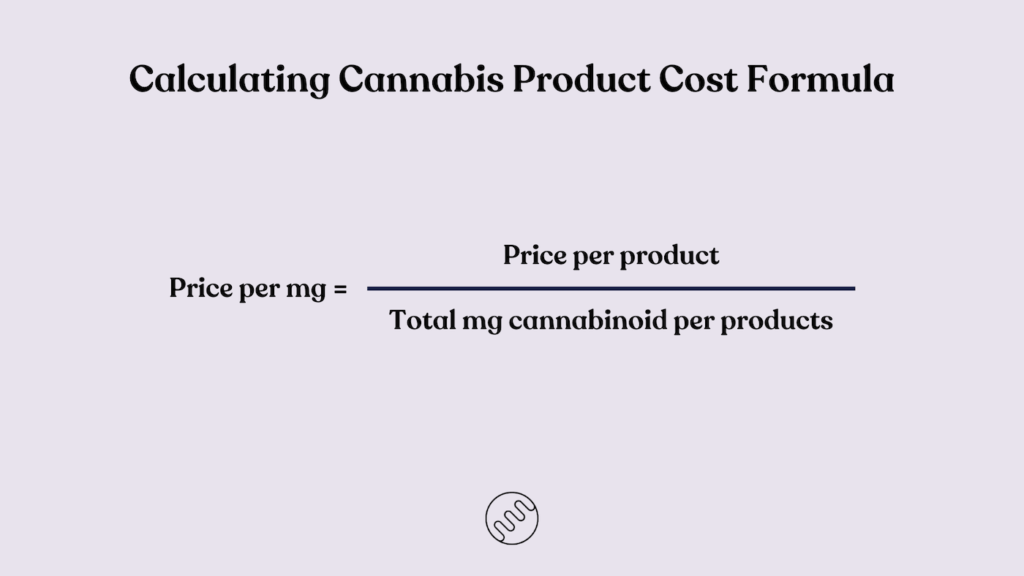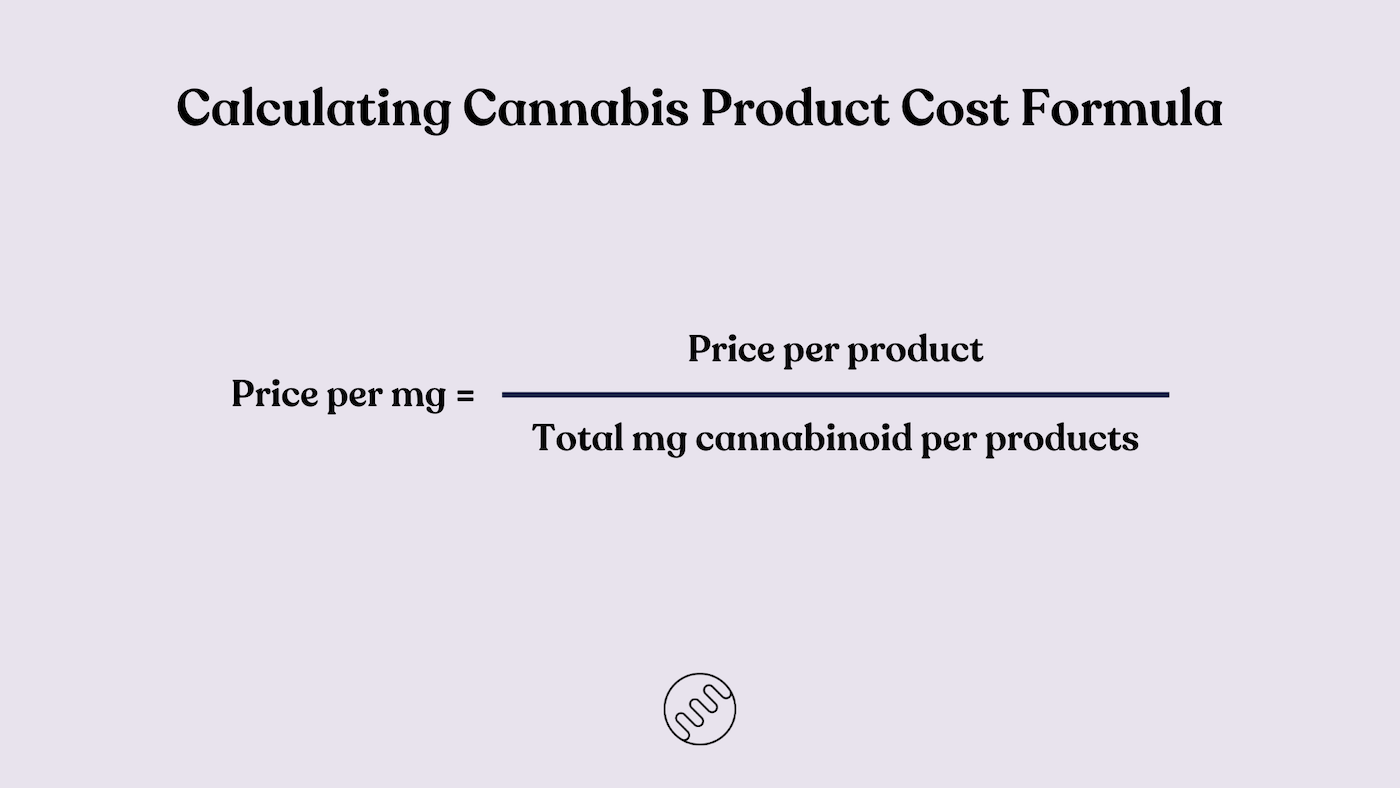 So on average, patients spent between about $350 and $450 per month on their prescribed cannabis medicine. That's between $12-$15 a day which is quite a lot of money. It's also important to note that these numbers represent the average meaning that some people spent a lot less and some spent a lot more.
Unfortunately, it tends to be individuals with very serious conditions who spend the most money.
Noteworthy Cannabis Milestones 2020
Legalise Cannabis Queensland Party Formed
In June 2020, a group of cannabis advocates led by Deb Lynch, the founder of Medical Cannabis Users, Australia, registered the Legalise Cannabis Queensland Party. They gathered over 600 members in just 10 days to help get the party up and running and are now waiting to hear if they'll be a registered party in time for the October Queensland election.
Click here to join the party.
honahlee is supportive of cannabis grassroots movements where access and education are at the core of the message.
Victorian Cannabis Inquiry – Closes 31 August 2020
Victoria is one of the most progressive states when it comes to cannabis; it was the first state to attempt to legalise medical cannabis in 2015 before the federal government decided that all states and territories would do the same. Currently, Victoria prohibits the consumption of cannabis without a prescription.
Fiona Patten helped to push through the first Victorian inquiry into cannabis which is now open for submission.
The goal of the inquiry is to see how Victorians feel about the use of cannabis in our state and whether the current restrictions should change. This includes getting an understanding of current access and how to help prevent children and young people from accessing cannabis.
NZ Referendum On Cannabis Legalisation
This September, Kiwis will be voting for their new government and they'll also be voting on two referendums. The first is about euthanasia and the second about cannabis legalisation.
What's great about the New Zealand approach is that they have already put together quite a detailed and well thought out cannabis policy framework. People will go into the vote knowing exactly how the new law would work.
Current polls show that 48% of voters support the proposed Cannabis Legalisation and Control Bill compared to 43 per cent who are opposed.
Conclusion
The cannabis space in Australia is constantly changing. While access is not what most people want it to be, we are making positive progress each day. Big decisions like the down scheduling of CBD and legalisation of cannabis in NZ will have an impact on what Australian cannabis looks like in the next 12 to 18 months.
While we hope to improve cannabis access, we are not advocating the consumption of cannabis for medicinal or other purposes. What we are doing, however, is creating this information to help people understand the truth and current state of cannabis here in Australia.
If you found this information useful, please feel free to pass it on to someone who has limited knowledge of the plant or the legalities of cannabis in Australia.