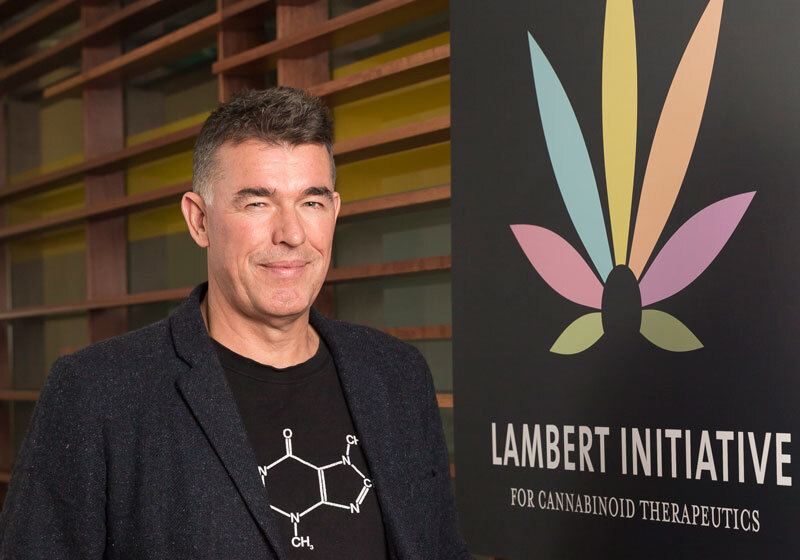 Website:
https://www.sydney.edu.au/lambert/
Meet Iain
Iain McGregor is a Professor of Psychopharmacology and the Academic Director of the Lambert Initiative for Cannabinoid Therapeutics in the Brain and Mind Centre at the University of Sydney, Australia. Iain and the team at the Lambert Initiative are committed to fast-tracking research into the therapeutic benefits of cannabinoids. 
Hailing from Scotland, and completing his undergraduate studies at Oxford, Iain emigrated to Sydney in his 20s searching for a warmer climate. 
Through the Lambert Initiative, Iain works at a social and political level to improve community and professional education around medicinal cannabis, and to bring about evidence-based regulatory change and improved patient access.
Iain's key interest is in the potential of cannabinoids in treating diseases such as epilepsy, cancer, dementia and pain, and the development of new drugs from plant-based cannabinoids. To contribute to this growing area of research and drug development, Iain is responsible for overseeing a large team of scientists and students with skills in medicinal chemistry, cellular pharmacology, human psychopharmacology and clinical trials.
Outside of cannabinoid research, Iain is a musician, jazz enthusiast and outside of the lab and music studio, you'll find him working on his tennis backhand, and mountain biking through his beloved Blue Mountains national park.